2018 Phase 5 boards in stock
Posted on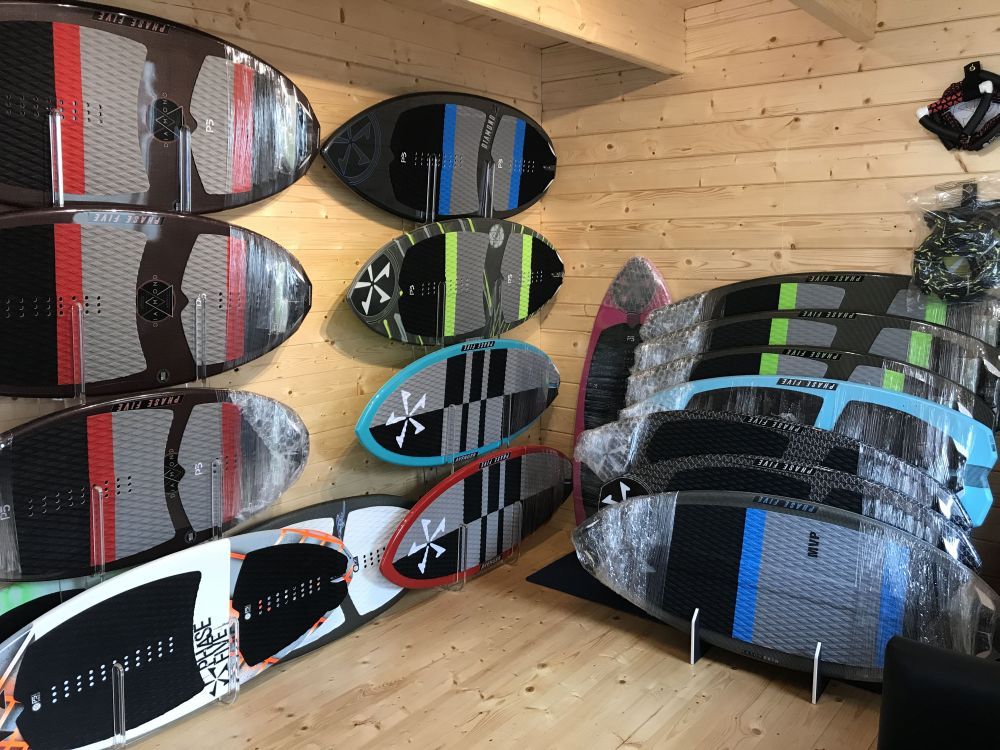 We are really excited about the 2018 range of Phase 5 wakesurf boards.
For the third year in a row, we've increased our stock levels and they're selling really well as the time to get back on the water approaches! Order on line or pop in and see us if you're in the Cotswolds Water Park area.
As well as some great new colour schemes and graphics, read on for our top three recommendations for new and updated boards for 2018.
Leeo: Team rider Jodi Grassman's first signature board, this is a great board for smaller riders. A wider tail keeps the Leeo fast with lots of pop off the wave. The stub nose keeps it easier to spin for smaller riders. Available in 46", 50" and 53", these are selling well already.
Avenger: If you want the speed and responsiveness of the Matrix on a budget, then this is the board for you. Based on the Matrix and with a symmetrical outline for riding both directions, the Avenger is part of Phase 5's Performance range built in a Composolite construction. We think it's going to be a top seller in 2018. Available in 48" and 51".
Diamond: A Phase 5 best-seller and championship winning board, this fast and responsive wakesurf board has been updated for 2018 as a tri-fin. We think this is a great move for skim style riders progressing from a less responsive club board - start with the extra control the 3-fin set up gives you and decide which configuration you like as you progress.